Secure payment by :

ANÉMONE TAXIS VAL D'ISÈRE – About us.
THE TAXI COMPANY IN VAL D'ISERE
Anémone taxis in Val d'Isere has been a Taxi & VTC company since 1999. Take advantage of its know-how for your future transfers. Over the years it has acquired a reputation in the transport of people, its experience coupled with an excellent knowledge of the region towards airports and train stations has made taxi Val d'Isère a benchmark. We also have prestigious vehicles, Mercedes V Class, Audi SQ7, but whatever your choice you will benefit from quality service, impeccable punctuality and advice to organize your transfers to Val d'Isere. One predefined fixed price in advance when ordering.
OURS DRIVERS
The Anemone taxis drivers hold a professional card and Swiss authorizations to pick up you up at Geneva airport or Geneva city center or any others airports in France or Italy. Perfect knowledge of mountain roads and mastery of driving on snow with 4WD and equipped with snow tires is the guarantee of a comfortable trip in complete safety. Our partners and many loyal customers (Hotels, Insurance company, Owners, Regular customers of Val d'Isere, etc) already trust Anemone taxis & VTC for their transfers to Val d'Isere.
AIRPORTS & TRAIN STATIONS VAL D'ISERE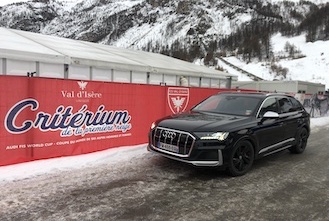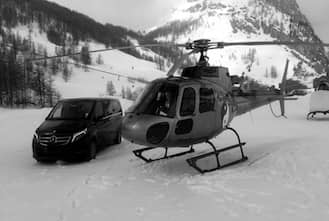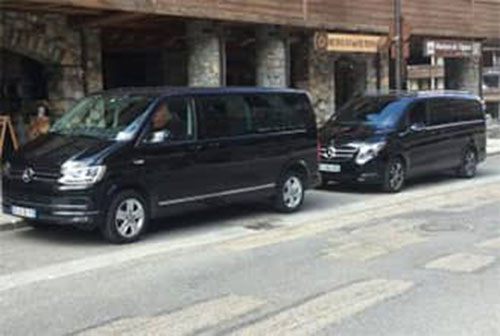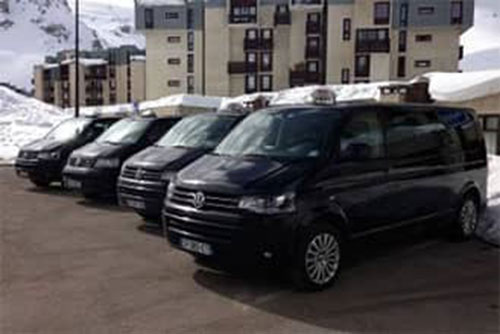 TAXI SERVICES VAL D'ISERE
Premium service in a VW Caravelle / Mercedes V class and Audi SQ7.
All vehicles are 4WD and equipped snow tires.
Fully insured to carry passengers in France and Switzerland.
Door-to-Door service arriving as close to your accommodation as possible.
Child and booster seats free of charge on request.
Wifi in every vehicle, with your own device.
Credit card payment accepted.
VAL D'ISERE TAXI TRANSFER
HOTEL TRANSFERS FROM OR TO BOURG ST MAURICE
Are you looking for a means of transport for a transfer from Bourg Saint Maurice to Val d'Isere? Anemone taxis Val d´Isere, your Bourg Saint Maurice taxi is at your disposal! Do not bother taking the bus from Bourg Saint Maurice to Val d'Isere, we will take you to your destination and to your hotel. Whether you are staying at the Airelles Val d'Isere Mademoiselle hotel, the Blizzard hotel, the Barmes-de-l'ours hotel or at the Club Med Val d'Isere but also any other hotel in the resort, we will transfer you from Bourg Saint Maurice train station at the foot of your hotel. You can simulate the rate and book your transfer online for the Blizzard Hotel, Club Med, etc… from our home page Book your taxi from Bourg Saint Maurice to Val d'Isere online through the central office!
HOW WAS OURS CUSTOMERS JOURNEY WITH US.
Merci beaucoup pour votre excellent service! We were very pleased with your helpful and efficient service with our transfer from Geneva to La Daille and return. Your vehicles and drivers were great and so was your communication.  We really appreciated your professional service. We will definitely be back in touch with you for our next visit.
Merci Best regards. Stephen
We used the services of Anémone Taxi in January 2022 from the Geneva airport to Val d'Isère. We highly recommend Anémone taxi. Great cars (very important detail, especially for the driving in the mountain), very friendly drivers and excellent service overall.
My Ski Team from Canada and Japan which numbered 20 persons in total consisting of athletes, Coaches and Medical staff used Anemone taxis. We were looked after in an amazing way. The drivers are superb, safe, and always on time. They looked after our needs when we needed to stop for any sightseeing, but also made sure we got to our destination on time. The drivers are extremely polite and have a wealth of knowledge that they enjoy shareing with the passengers. I will always use this service when I travel throughout France. Mike
I appreciate your help and service very much ! Everything worked out very well. Mrs Eriksson had a nice trip to Grenoble width your very nice and helpful driver ! My wife is flown home Sunday to a Swedish hospital and it seems everything will be fine, but it will take some time ! Thank you !